Andrew Abood (center) of the Abood Law Firm, along with Spartan coaches Tom Izzo and Suzy Merchant present The Greater Lansing Food Bank with a check for $11,875. For the 2018-2019 season, 475 three-point shots by MSU Basketball Spartans brought in $11,875, which translated to 35,625 meals served to area families through the Beyond The Arc campaign.
We Believe in Community Service
de Tocqueville observed that people have a desire and aptitude to organize themselves apart from government to address the needs in their communities. But making sure an effort has a positive effect on society requires more than just the desire to do good… it requires clear analysis and a strategy. To that end, the Abood Law Firm has always endeavored to recognize a need and to help remedy those needs to the extent we can. Whether it's making a monetary donation, sponsoring a community event, providing a scholarship, or creating an-going program like out Beyond The Arc fundraiser, we hope to provide many of those positive effects, and we live by our belief that
"For Every Wrong, There Is A Remedy
Some charities, schools, events and organizations we help: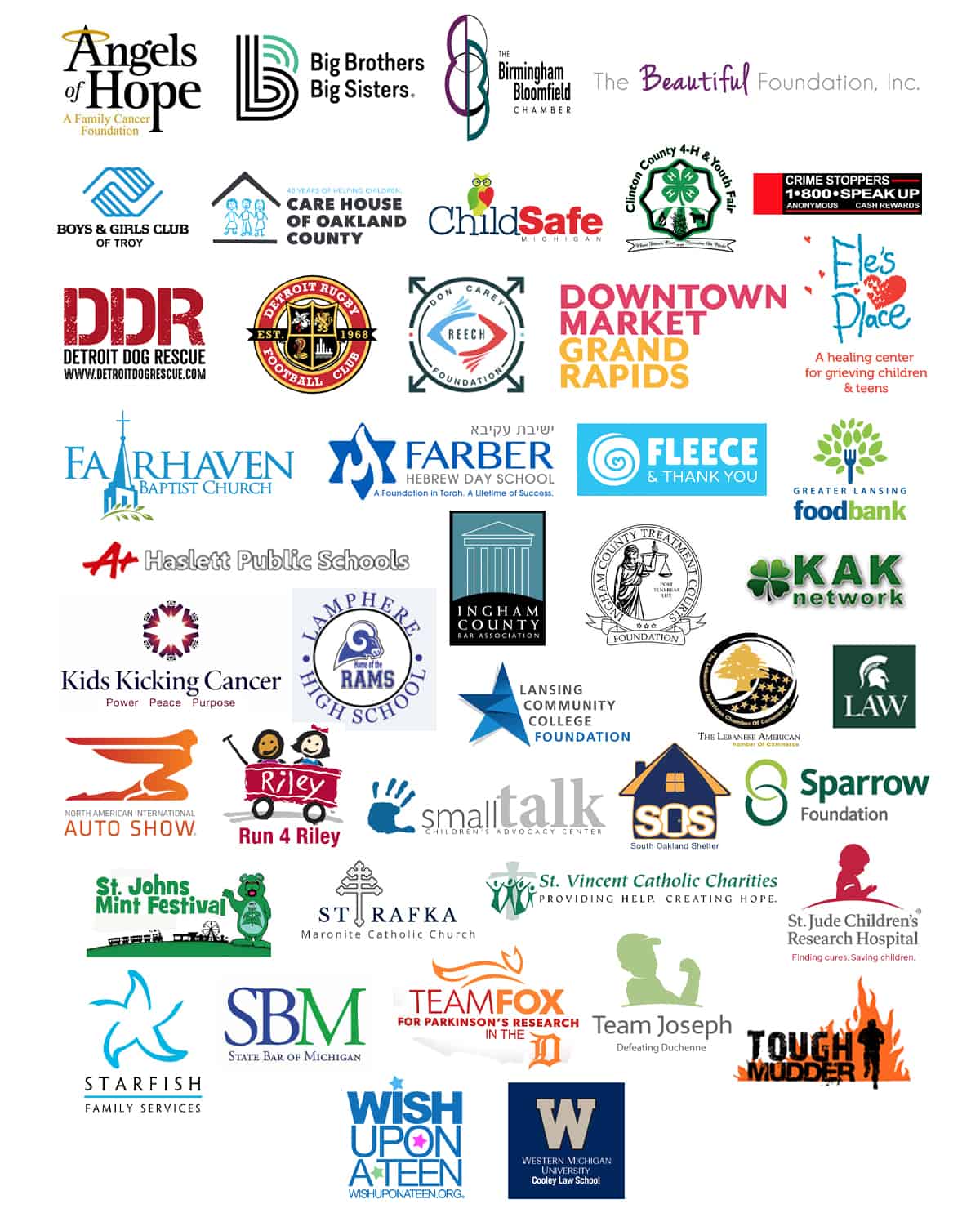 Contact Us About Your Case
The attorneys at The Abood Law Firm are happy to provide initial consultations at no charge and are available to advise clients 365 days a year. Contact us today to see how Abood Law can help you.