Fredric S. Abood (1928 – 2004) founded the Fredric Abood law firm, after having served as an Assistant Attorney General during the first five years of his law career. March 5, 1961, the date he opened the door of his first office, is engraved on the black marble pen set that sat on his desk during all the years of his practice. After two years in practice, his brother, Camille Sam Abood (1931 – 2000) joined him, and the firm was renamed Abood & Abood.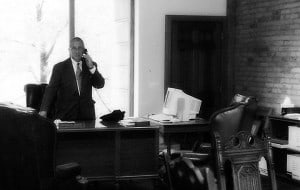 "Almost right is wrong as hell."
Throughout the sixties, the two young attorneys took every case they could. Before long they were representing many residents from Lansing's inner-city west side, who were victims of the state highway system. The heart of Lansing's African-American community stood in the path of the proposed new freeway which would cut a swath through the city, and therefore right through their neighborhood. The state began seizing property through eminent domain.
Although it was impossible to save the properties, Fred and Camille aided many clients by obtaining a fair price, and assisting them in relocating. Those cases brought the Abood brothers into prominence within the community. You couldn't pay for the type of word-of-mouth advertising their constituents gave the Abood brothers. They were treated like sons because of their compassionate hearts and excellent legal services. Those clients, their relatives, friends, and neighbors, called on them for all their legal needs, and Abood & Abood began to grow and specialize.
Read More
Fredric Abood found his niche in criminal defense and domestic relations, and was a zealous advocate for his clients. Prosecutors and judges referred to him as "Fearless Freddie" because of his willingness to proceed to trial in just about any case.
For many years, Camille served as counsel for the Catholic Diocese of Lansing, and his expertise was in civil practice, mainly personal injury, negligence, and business related matters. 
In 1965, their youngest brother, Richard J. Abood, joined them, and the firm moved into a building at 117 East Allegan Street, and the firm name became Abood, Abood & Abood. Richard had a flair for advocating in both the civil and criminal arenas, and he practiced with meticulous efficiency. He coined the phrase "In a war of words, the inarticulate are unarmed." Fredric operated on the principle that "almost right is wrong as hell," and Camille was often heard to say that "For every wrong there is a remedy."
Read Less
"For every wrong there is a remedy."
The three brothers, sons of immigrant parents, became well-known throughout mid-Michigan, both for their legal expertise and their personal involvement in community programs and charitable works. Camille, almost single-handedly organized and managed one of the first local food pantries, the Greater Lansing Food Bank.
Read More
They developed their law practice as a business with strong familial values. They employed an exceptional support staff, including Gena Sandy, Sue Conway, and Margaret Boyett, who became significant contributors to the firms' success.
With Fred Abood as her mentor, Gena – originally hired as a part-time secretary – became one of the first paralegals in the city, even before the word paralegal was used. Fred would often tell the young lawyers in the firm, most of whom were his own sons and daughters, that Ms. Sandy had forgotten more about the law than most lawyers knew. Likewise, Sue and Margaret dedicated themselves to the success of the firm as well.
William E. Rheaume joined the firm early in his career, eventually becoming a full-partner. During those years, the firm became Abood, Abood & Rheaume, P.C.
Throughout the years many other attorneys worked with the firm, and most have gone on to distinguished careers in the law, including several judgeships. As the firm grew, it became a voice for individuals seeking the redress of wrongs by government, insurance companies, banks, and others, whose unlimited resources were the battlements up against which individuals sought redress for wrongful injuries.
Those years were fruitful on many levels, and the second generation of the Abood family integrated into the law firm. F. Joseph Abood, Jeffrey J. Abood, Teresa S. Abood, James C. Abood, Andrew P. Abood, Jerome F. Abood, and Ellen M. Abood, all had the opportunity to practice law with their father Fredric, and all are dedicated to the same principals of life, liberty, and justice for all.
Read Less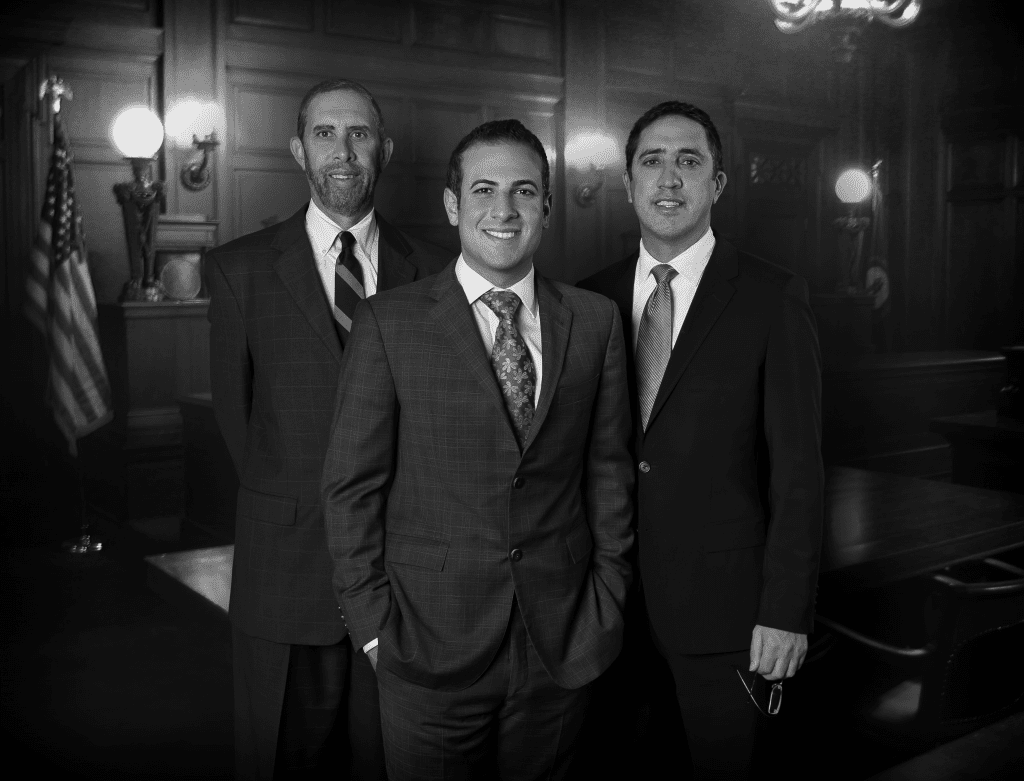 Strengthening Family Ties
In 1998 after the retirement of William Rheaume, Fredric, Joseph, James and Ellen joined Andrew, who had created his own firm, and they unified under one shingle: Abood Law Firm. Subsequently, James moved to Arizona where he practices banking law, and Ellen now practices in New York. With Andrew and Joseph as senior partners.
Read More
F. Joseph Abood, the oldest of the second generation attorneys, enjoys a general law practice involving civil, criminal, domestic, administrative, business, and real estate litigation. Notably he has won cases in the Sixth Circuit Federal Court in Cincinnati, and has briefed winning arguments before the United States Supreme Court. Andrew has enjoyed a distinguished career in criminal law, commercial litigation (including real estate, corporate and business planning). He has been involved in several significant cases, including admission pro hoc viceto the State of Illinois, in a high profile homicide case that garnered national attention, and served as an adjunct professor at the Thomas M. Cooley School of Law.
Collectively, the attorneys of the Abood Law Firm, past and present, have represented successfully represented clients charged with shoplifting, indecent exposure, obstruction of justice and perjury, sexual assault and murder.
Read Less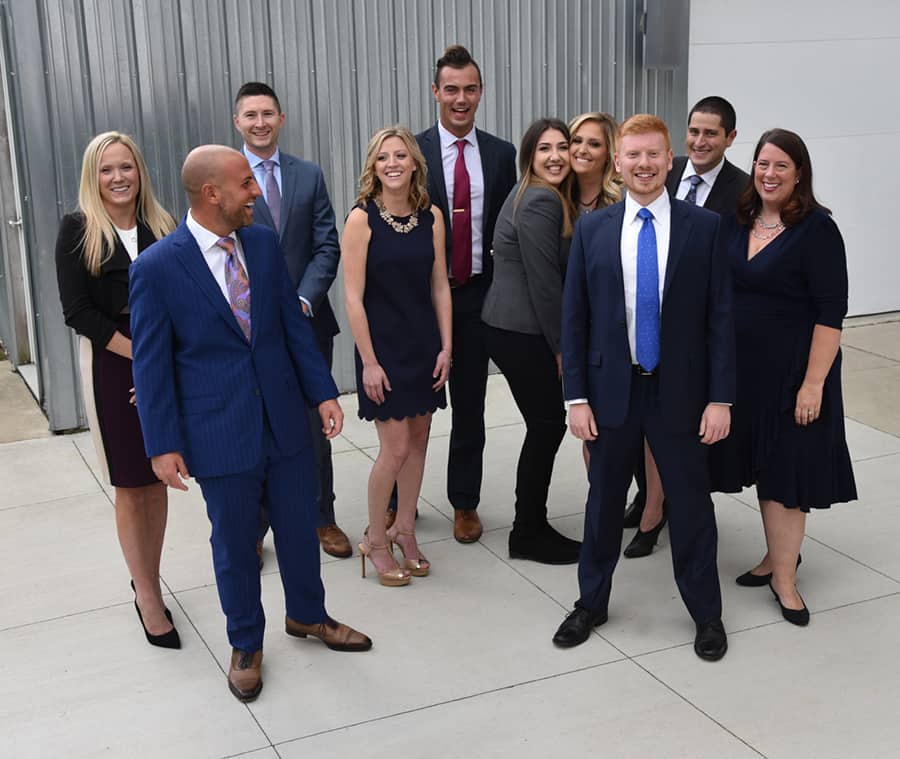 In 2002, the firm moved to its current location of 246 E. Saginaw in East Lansing, Michigan. The move was significant as it allowed for an office designed to accommodate digital technologies. It also has convenient parking with handicap access.
In 2012 the Abood Law Firm opened an office in Birmingham, Michigan, spearheaded by cousin Jeffrey Lance Abood.
Read More
We continue to serve our clients with knowledge, experience and a dedication to longstanding values established in a tradition of excellence.
Since 1956, Abood Law Firm has represented clients throughout Southeast Michigan, providing legal services in Birmingham, West Bloomfield, Bloomfield Hills, Huntington Woods, Hickory Corners, Novi, Northville, Forest Hills,  Farmington Hills, Royal Oak, Beverly Hills, Auburn Hills, Rochester Hills, Berkley, Ferndale, Ann Arbor, Lansing, and Madison Heights, through our offices in Birmingham and East Lansing, Michigan.
Read Less
Contact Us About Your Case
The criminal defense and personal injury attorneys at  Abood Law are happy to provide initial consultations at no charge and are available to advise clients 365 days a year. Contact us today to see how Abood Law Firm in Birmingham and Lansing, MI can help you.